Academic learning is the key to success, but learning outside the classroom is equally valuable. We encourage our students to make friends, have fun and fully embrace all aspects of New Zealand or Australian life.
1000+ students from 50+ countries study at UP Education. Our main New Zealand campus is in the heart of central Auckland, with a second campus in Wellington where the Victoria University of Wellington Foundation Studies Programme is offered. We also provide an Australian program at the University of Tasmania.
The wellbeing of students is our top priority as it is the key to both academic and personal success.
We encourage you to develop good study habits and we offer personalised support to help you reach your goals. Each student is assigned a tutor to supervise the study and provide individual guidance, meeting regularly to check progress, celebrate success and overcome challenges.
Parent website and community portal
Parents and caregivers are kept up to date with student progress via a web-based portal. A unique login and password gives access to personal information, including on accommodation, daily timetables, attendance records and academic reports, as well as details of medical and travel insurance policies and student visas. The portal also has information on programmes, schedules and events.
Our Orientation programme helps you settle in when you first arrive. You'll receive an information handbook that includes homestay and accommodation guidelines. Foundation Studies students and those enrolled at UP International College for English Studies are given a free iPad for the duration of the course to access digital course materials.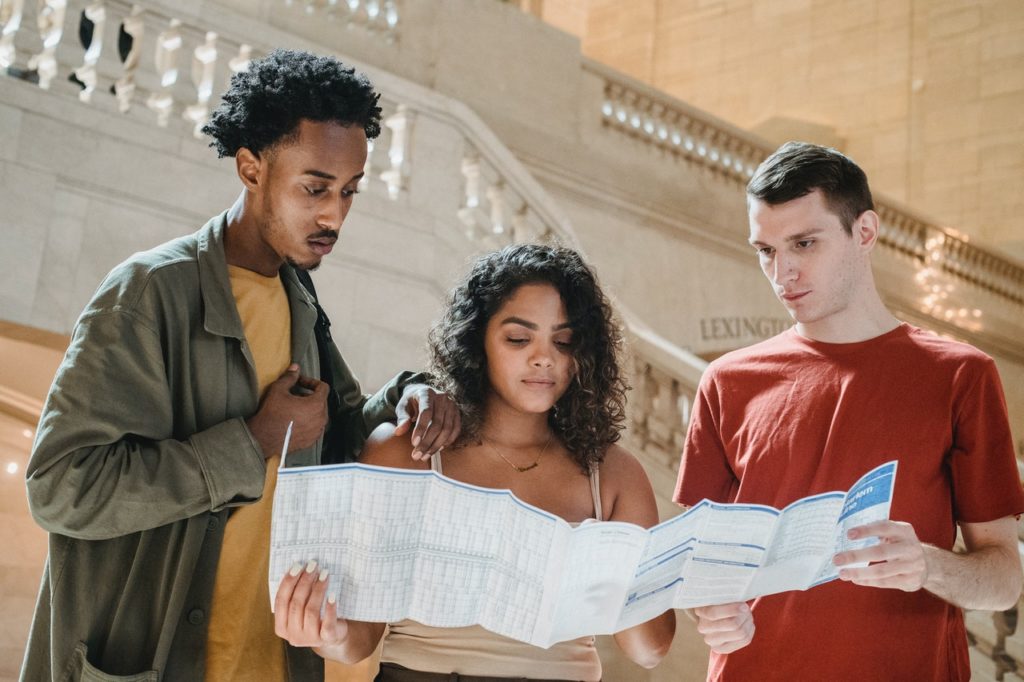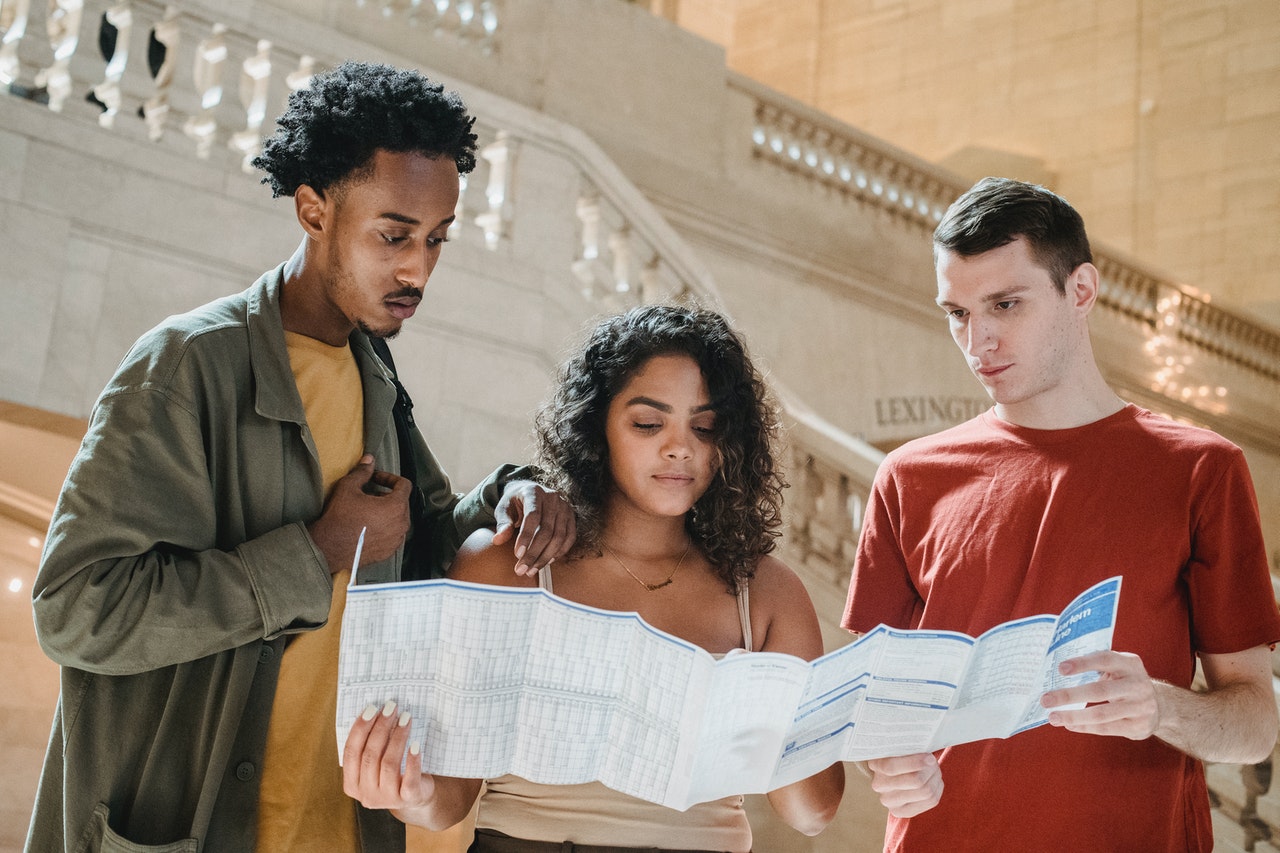 Offering a level of care that sets us apart, UP Education  provides help and support to all international students from the moment they contact us, to arriving in New Zealand and throughout their studies. We're here to help ensure life in New Zealand is happy and rewarding.
Transport and practical support
UP Education is on hand to provide students with the very best care and support. On arrival at the airport students will be greeted by an UP representative, who will deliver them to their accommodation. Those moving into a city apartment will be shown how to walk to the campus. For those booked into a homestay, the host family will ensure students know how to get to college, and help them buy tickets for public transport. On the first day of the course, support staff will be on hand to help organise banking, insurance, bus tickets and more.
Parent website and community portal
Orientation day is the perfect introduction to UP International College. It's a chance to meet other students, take a campus tour and be officially welcomed by our friendly deans, programme managers and teachers. Student will choose their subjects, meet their teachers, and receive a student handbook, which is jam-packed with information about student life. Foundation and English studies students will also be given an iPad to use for the duration of their studies. This gives them access to course materials, an email account, announcements and news bulletins, and provides a platform for sharing ideas and working off-campus using Blackboard – the UP Education Learning Management System.
Medical & Travel Insurance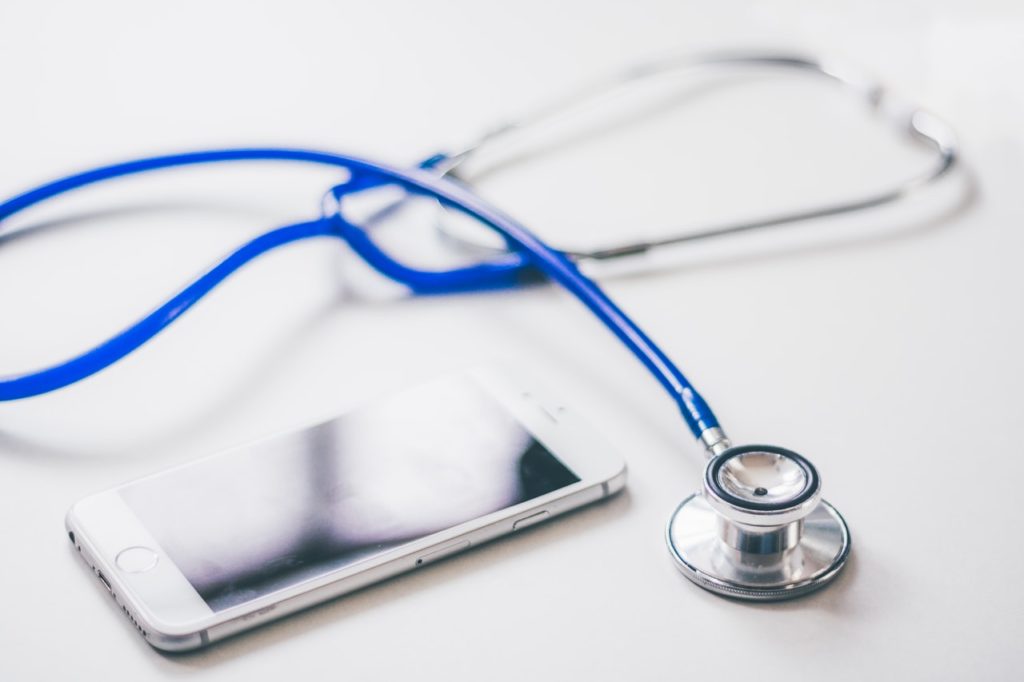 It's essential to be protected with medical and travel insurance when studying overseas. To make moving to New Zealand easier, we arrange insurance for our students.
Allianz Partners is our preferred insurance provider. Enrolled international students will be charged Allianz's Studentsafe Inbound University insurance premium when enrolment is completed. You must pay this fee unless the University approves the use of an alternative insurance provider. You must have approved insurance for the duration of your study, regardless of the type of visa you have.
A student visa holder is also required to have approved health and travel insurance for the duration of their visa or until they depart New Zealand, whichever comes first.
Caring for your health & wellbeing
We have staff trained and registered with Red Cross or an on-campus nurse for minor health and wellbeing issues at the International College. If students need further medical treatment, a doctor is available by appointment.
Click here if you would like more information about medical support in New Zealand.
Studentsafe insurance for international students
The Education (Pastoral Care of Tertiary and International Learners) Code of Practice 2021 requires all international students studying in New Zealand to have appropriate health and travel insurance during their period of study. 
Taking care of our students
Personal wellbeing is essential for academic and personal achievement, especially when studying in a new country. At UP Education we do everything we can to support and care for our international students.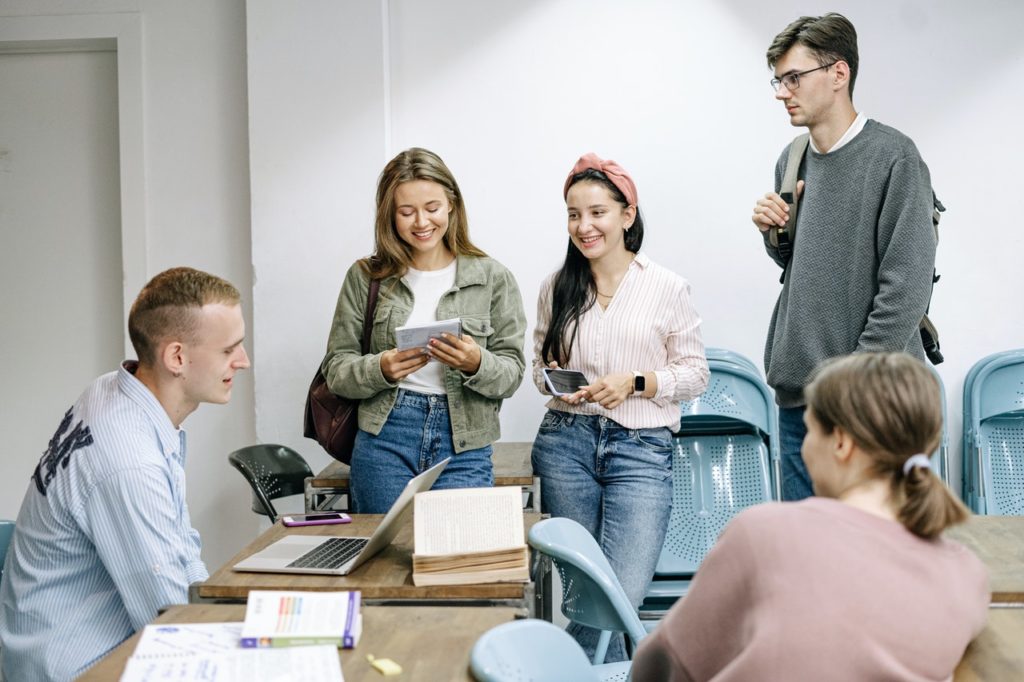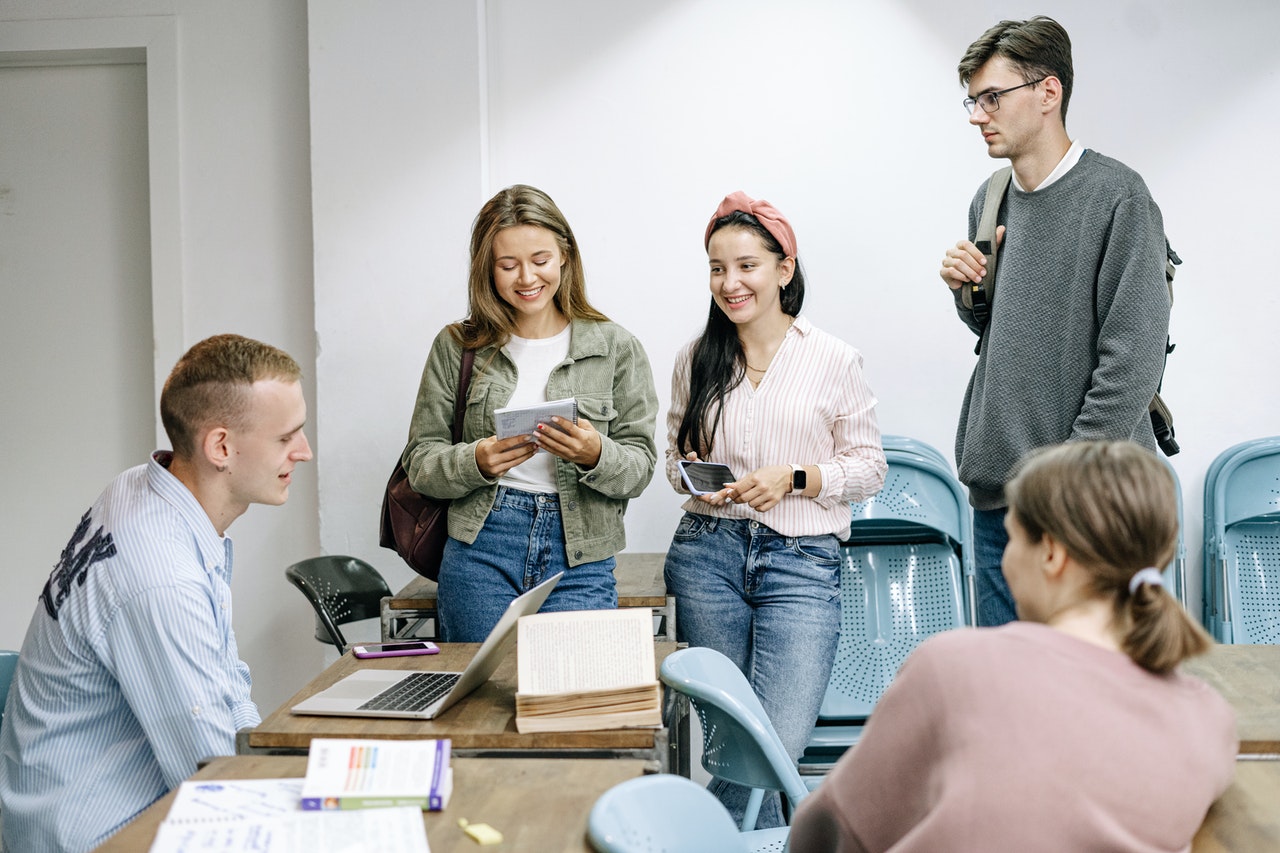 Professional, experienced staff
Our caring and dedicated staff are experienced in looking after international students' educational, practical and social needs. The New Zealand Ministry of Education's Code of Practice for the Pastoral Care of International Students is a requirement we take very seriously. We ensure a very high standard of care for international students studying with us. We are reviewed by NZQA (New Zealand Qualifications Authority) or the Education Review Office (on behalf of NZQA) who audit education providers on a regular basis.
Coping with a new culture
Adjusting to a new culture takes time. Our homestay families, tutors, welfare and pastoral care staff are always on hand to offer guidance and support. Students can also choose from a range of social, sporting, cultural and religious groups, which may help with emotional and spiritual health.
Personalised care and attention
We create a link between personal wellbeing and academic studies, supporting students to achieve their full learning potential. Our International Centre assists students with practical and personal challenges, as well as immigration matters, visas, insurance, accommodation, and banking. It's a great place for students to access information about living and studying in New Zealand.

Studying overseas is exciting and rewarding – but sometimes it can also be challenging. We are here to provide all the support and care students need to achieve their goals. The role of the Dean Deans support the tutors and teaching staff by monitoring attendance and academic progress, and carrying out disciplinary measures where required. If a teacher has a concern about a student, they talk to their tutor first, followed by the dean if necessary. Our teachers, tutors and deans work together closely to ensure students are happy and thriving.
International Student Support
International student support officers help students with accommodation, health, course guidance and pathway options, as well as administration issues such as visa renewals, banking and insurance.
Sonder Student Safety app
We have partnered with Sonder, a 24/7 personal safety and wellbeing service, to support all our international students. The Sonder app is for personal devices and has a number of features, like "Track My Journey" and "Check On Me", that will help students live and study in New Zealand with confidence – if you are walking alone at night, going on a first date, or meeting up with a stranger to buy or sell goods, for example. Additionally, if you are feeling stressed, anxious, lonely or simply don't know who to turn to, you can speak to Sonder's multilingual support team anytime via live chat or phone, and they can even send in-person assistance if you need it. You will receive an activation email or text shortly before orientation. If you don't get your email or text, you will be given a code to use at orientation.
New experiences, new people Our exciting range of social activities help students have fun, meet new people, and expand their interests. There's more to life than study. At UP International College there are lots of opportunities to have fun outside the classroom – from sports, competitions and excursions to craft clubs and cooking groups.
The Student Learning Centre and common room The social hub of our campus – students gather here to watch movies, play board games and Xbox, use the computers, study and socialise. Open Hours: Monday to Friday – until 8:00pm Saturday – 11:00am until 3:00pm
Basketball and badminton are run after school at the YMCA gym, close to to UP International College. We also offer classes in photography, yoga, and cooking. Class numbers are limited, and students may need to pay a small charge for some activities.
Competitions, tournaments & excursions
UP international College runs a student video competition, a chess tournament, movie nights and special theatre visits. Students choose from a range of activities including tramping, craft groups and cultural activities. We also offer group excursions to local attractions. Foundation and English studies students will also be given an iPad to use for the duration of their studies. This gives them access to course materials, an email account, announcements and news bulletins, and provides a platform for sharing ideas and working off-campus using Blackboard – the UP Education Learning Management System.