This programme aims to equip you with essential foundational
knowledge, skills, and the confidence necessary to excel in your future Foundation studies.
The one-year programme will offer successful students entry into AUT Foundation Studies programmes.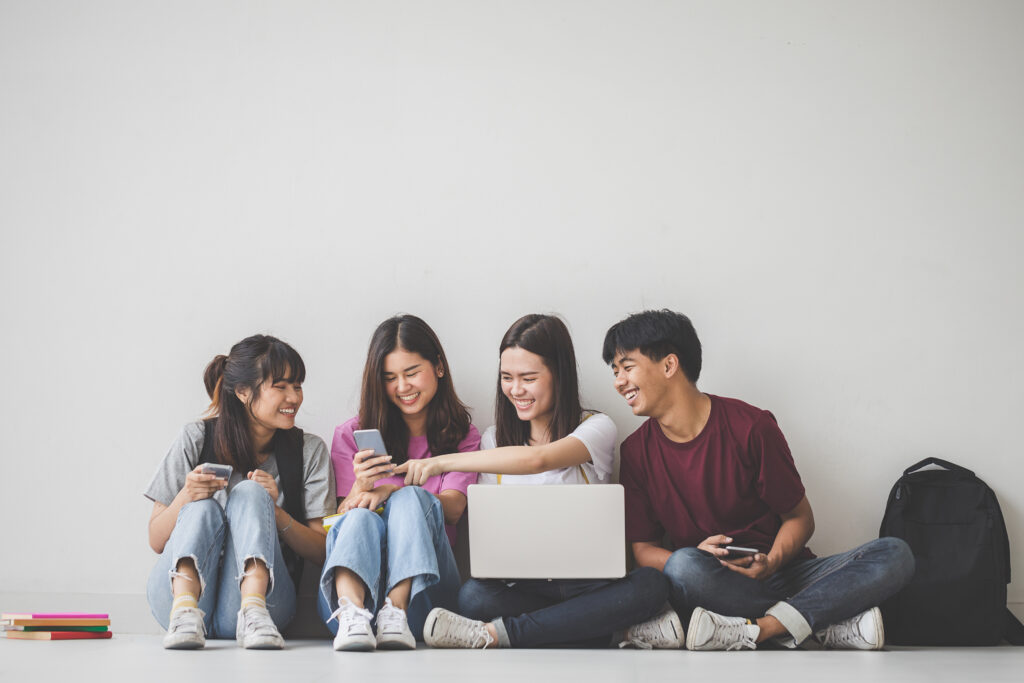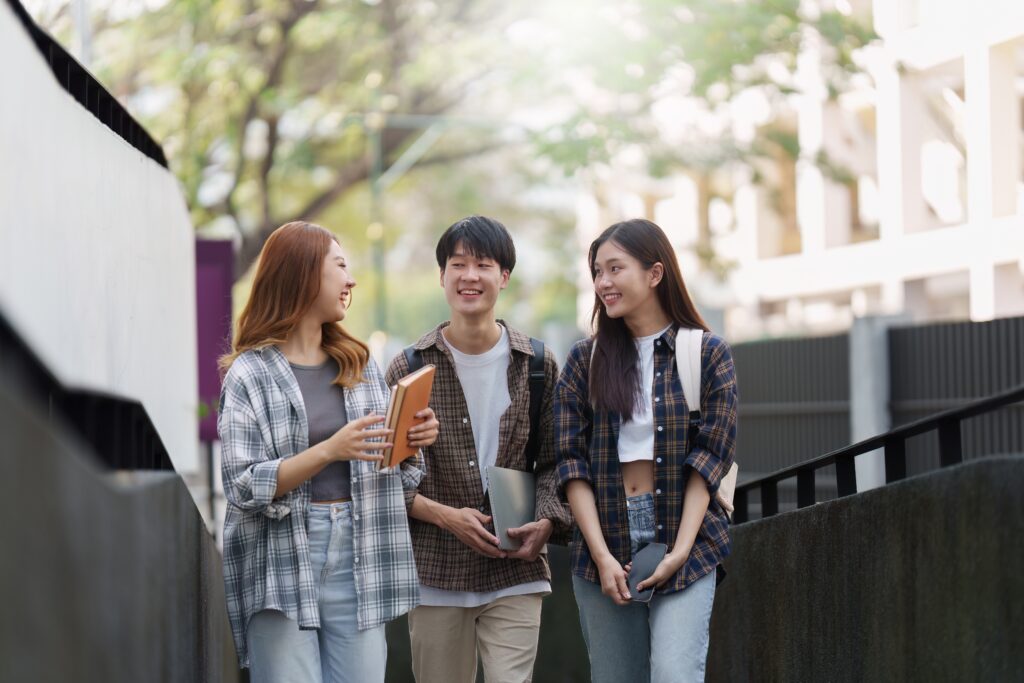 The Pathways Link Programme (PLP) is an innovative educational initiative designed specifically for international students aged 14-16 who have recently finished their junior high school education and aspire to study abroad.
This unique programme provides a direct pathway for students to access Auckland University of Technology in New Zealand. Pathways Link Programme offers a specialised curriculum combining rigorous academics with an immersive English-language learning environment, ensuring students are well-prepared for future academic endeavours.
PLP is registered as Pathways Link – L1A and L1B (Level 1) with NZQA.
Students must meet the minimum English language and academic entry requirements.
Be aged from 14 to 16 years old
Have English level: IELTS (Academic) score of 4.5 with no band lower than 4.0,
or equivalents including UP English Language Test (UPELT) 
Have completed:
o China: Completion of the last year of Junior High School
o Rest of World: Completed the equivalent of New Zealand Year 10
A package offer and visa will be issued to students including:
Guaranteed enhanced pathway to AUT
The Pathways Link Programme is ideal for ambitious and motivated international students who are seeking a seamless transition from their junior high school education to pursuing higher education in New Zealand.
Whether students aim to pursue undergraduate studies or embark on a long-term academic journey in New Zealand, this programme equips them with the necessary skills, knowledge, and language proficiency to thrive in an English-speaking university setting.
Upskill in academic English and gain essential subject knowledge, critical study skills, computer proficiency and research techniques.
Gain skills, knowledge and confidence to grow as a person as you learn.
Every student will have a weekly meeting with their pastoral care tutor, to talk about progress, and to listen to the student's personal experience of studying and living in New Zealand, which can be shared with parents.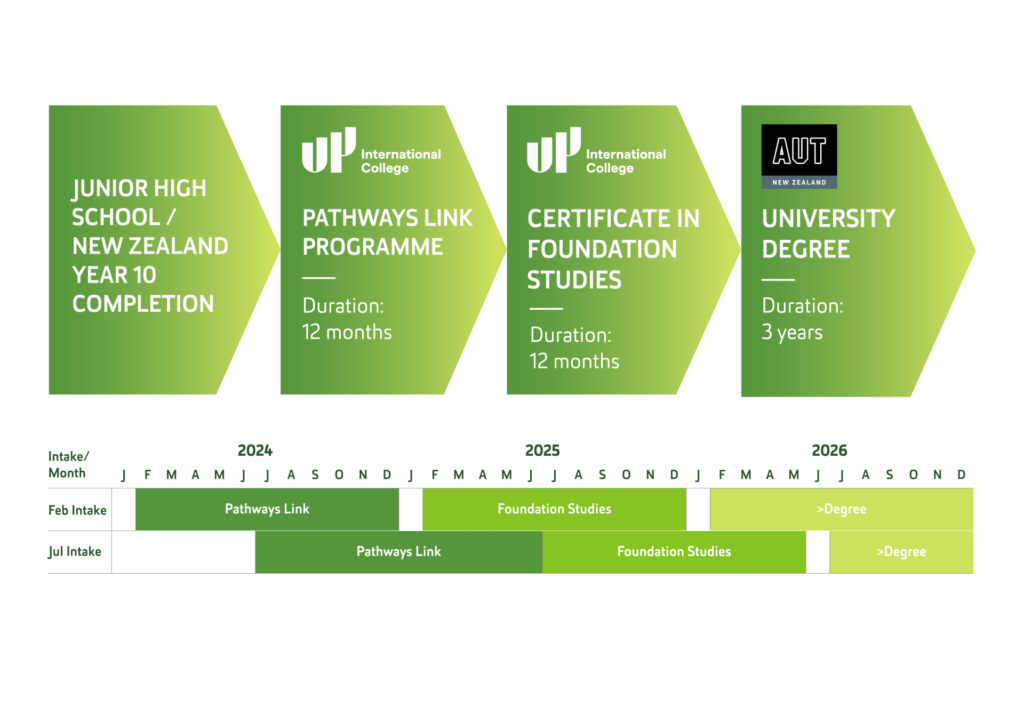 The Pathways Link Programme caters specifically to the unique needs of younger international students, providing them with a supportive and nurturing environment to excel academically and culturally.
Students will receive a broad and varied curriculum, to help them learn English, prepare for Foundation Studies, and find their preferences for degree study.
PLP1A: English, Maths, Science, Business, Geography
PLP1B: English, Maths, Environmental Studies and Sustainability,
Media Studies, Drawing and Design
There will be regular opportunities for individual and team games and sports, using different locations across Auckland. Students should bring physical education clothing and shoes
| | |
| --- | --- |
| Planning, conferencing, and journal | 09:30 – 10:00 |
| Curriculum | 10:00 – 12:30 |
| Lunch | 12:30 – 1:00 |
| Circle Time | 1:00 – 1:30 |
| Curriculum | 1:30 – 4:00 |
English 60%
Minimum score in all subjects 55%
Maths and two other subjects 65%
Students who successfully complete the programme but do not meet the required grades to progress to Foundation Studies will have the opportunity to enroll in Foundation Connect.
The scholarship is valued at $5,000 NZD of the tuition fee for the students who apply and are accepted into the Auckland University of Technology Pathways Link programme in the February intake of 2024.
5 February 2024

16 July 2024
Application Fee: $400* 
Resource Fee: $2,000
*Note that when you progress onto the AUT Certificate in Foundation Studies students will not need to pay this again