Applying for the AUT in Foundation Studies is simple. Applications can be made in person at our UP International College Auckland campus, online, or by filling out a hard copy application form and emailing or posting it to us.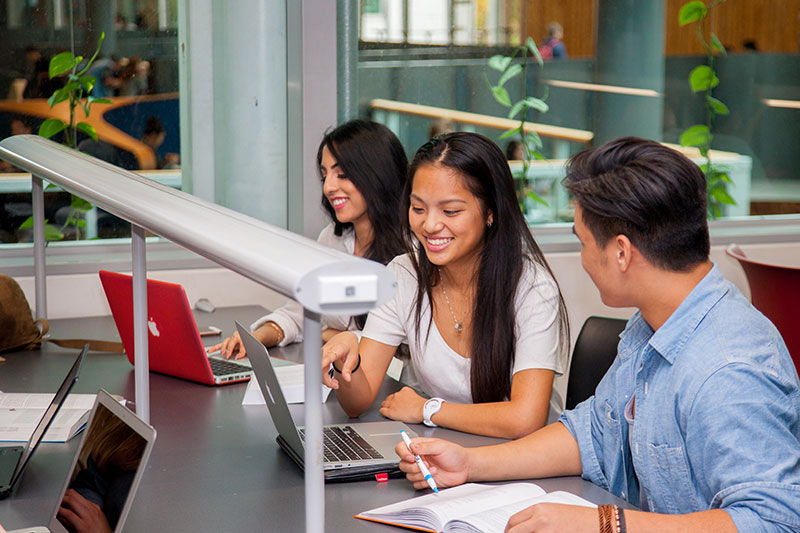 The AUT Certificate in Foundation Studies takes 6 to 18 months (two to six terms) to complete, depending on the student's academic background and level of English. These start dates include Orientation, which students must attend.
2023 Start date (incl. Orientation)
Online Orientation (for all students)
Wednesday, 26 April
Wednesday, 12 July
Wednesday, 4 October
On Campus Orientation Day
Monday, 24 April
Tuesday, 11 July
Tuesday, 3 October
Course
Duration
English Level
Tuition Fees (NZD)
Fast Track
6 months
(2 terms)
IELTS 6.0
(a minimum of 5.0 in all bands)
$18,750
Standard
8/9 months
(3 terms)
IELTS 5.5
(a minimum of 5.0 in all bands)
$23,250
Standard Plus
12 months
(4 terms)
IELTS 5.0
(a minimum of 4.5 in all bands)
$29,900
Foundation Connect*
6 months
(2 terms)
IELTS 4.5
(a minimum of 4.0 in all bands)
$15,990
Additional fees (if applicaple)
Application fee: $400 NZD

Exam fee: $350 NZD

Resouce fee: $800 NZD
*Students starting with Foundation Connect will pay the Resource, Application and Exam fees once and will not be charged again upon
progression to Foundation.
International students must have comprehensive medical and travel insurance while in New Zealand. Enrolled international students will be charged Allianz's Studentsafe Inbound Learners insurance premium when enrolment is completed.