UP Education hosts Australasia tour for international agents
Top agents experienced campus life and facilities at leading international education providers.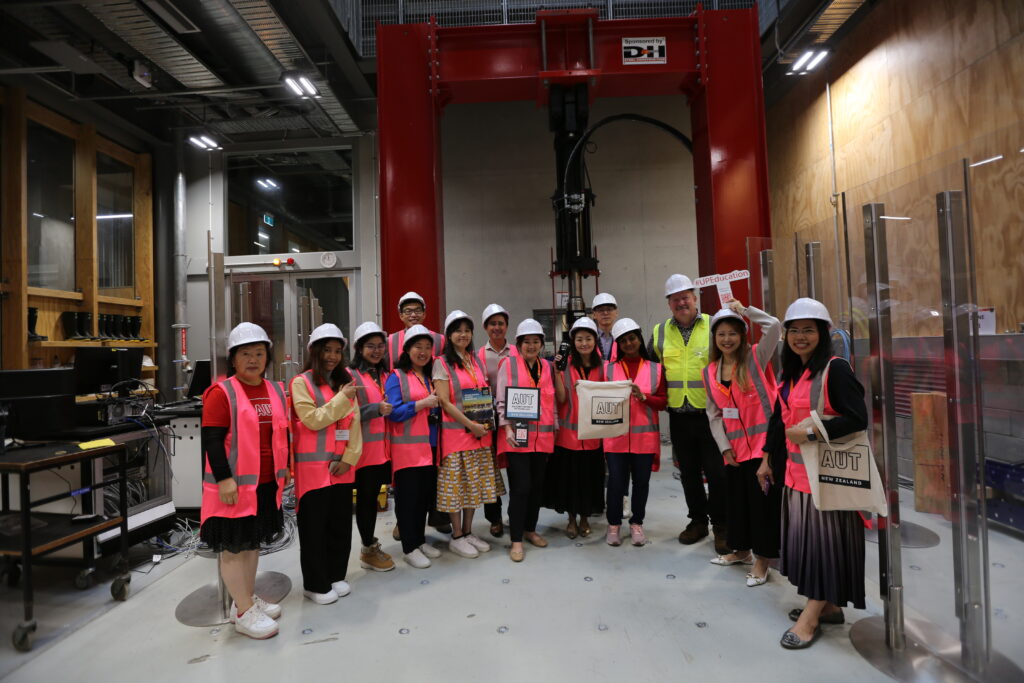 As one of the first organisations to host a large-group agent tour since the pandemic, UP Education was delighted to guide education agents through its campuses in New Zealand and Australia.
Top performing agents from Vietnam, Cambodia, Bangladesh, India, Singapore, Korea, Nepal, Myanmar, Malaysia, Indonesia and Pakistan travelled far and wide to attend the tour.  
UP Education's Associate Director of International Marketing and Product Sales, Gary Li, says agents play a vital role in the student decision-making process – yet many of them haven't been to New Zealand or Australia.
"It was important for us to provide a personalised tour of our campuses to agents so prospective students don't miss out on the wealth of opportunities we have here," adds Gary.
Agents were clearly blown away by the industry-standard facilities across UP Education's campuses.
Agents were amazed by the close proximity of Victoria University of Wellington to New Zealand Parliament – a positive for those looking to study law or related subjects.
At Yoobee South Seas in Auckland, they were transported to what they felt was a Hollywood film studio – the training ground for New Zealand's top film and television students.
At the University of Auckland, agents had the opportunity to meet students they enrolled a few years back. After witnessing how much the students had progressed in their studies and in life, the agents left with a renewed sense of purpose to help students connect with overseas education opportunities.
Agents were impressed by the new engineering faculty building and engineering degree programmes at Auckland University of Technology that emphasized the importance of sustainability.
The Australian tour started in the city of Hobart, the home of the University of Tasmania Sandy Bay campus – a popular study destination for international students.
In the city of Adelaide, ICHM showcased their strong relationships with the Australian hospitality industry to set students up for employment success.
Another group visited the Darwin Waterfront campus and Casuarina campus of Charles Darwin University. They were astonished by the volume of job opportunities for international students at Australia's gateway to Southeast Asia.
With an evident interest in nursing education opportunities for overseas students, the group thoroughly enjoyed examining the clinical setup used for the university's renowned nursing programme. This reaffirmed the global demand for healthcare-related studies in Australia and New Zealand.
For the final leg of the Australian tour, all groups converged in Sydney where they visited the Charles Darwin University Sydney campus equipped with state-of-the-art facilities for students.
"The tour was a huge success. It was refreshing to see overseas agents unite in learning all there is to know about UP Education and its partners across Australasia."