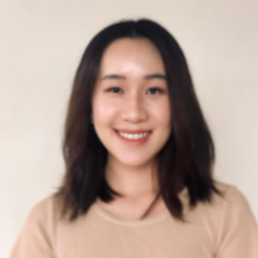 Please introduce yourself
My name is Nguyen Hai Hoai Suong, I am 19 years old, and I am Vietnamese. I am currently enrolled in the AUT Certificate in Foundation Studies programme, delivered entirely online. I attended Saigon International College in Vietnam and intend to go to AUT with a degree in event management after completing this foundation program.
How long have you been in the online program?
I began the program on April 12th, which has already been about 7 months. I plan to graduate from the program in December 2022, and I only have a little more than a month to complete it.
Why did you choose AUT Certificate in Foundation Studies programme ?
I decided to enroll in the Auckland University of Technology Foundation Certificate with standard course because I want to apply to the university's event management major. Furthermore, I want to become acquainted with the academic environment and completely equip myself with certain soft skills so that I am not startled and overwhelmed when I arrive at university.
Why did you choose AUT and major in Event Management?
My ambition is to work as a professional in the event management industry. Fortunately, a friend introduced me to New Zealand and Koru Education. From there, I found that AUT offered a Bachelor of Arts major, including event management. After much deliberation, I decided to apply into AUT and began with the foundation program.
Why did you pursue your studies with AUT Foundation Certificate online?
Since Covid-19, I decided to study online to save time waiting for New Zealand to open the border. I started my degree in April and will finish it in December; however, the New Zealand border will still be closed throughout that period, so studying online is a priority for me, I also want to spend more time with my family during the pandemic.
How has your online experience been so far?
Online learning is not as challenging as many people think. I was initially perplexed since I had to adjust to a new learning style in a different country. However, I received much assistance from the school and the professors; everyone was extremely eager and willing to assist me when needed. I need to focus on the study time and the examinations; after studying online, I realised that self-study is essential and takes discipline. I make a weekly calendar of things I need to accomplish, which helps me. Actually, online learning is comfortable because it requires minimal preparation time and no time for moving.
How are you finding the learning experience with your teachers in the online environment?
Studying online allows me to connect with teachers more since I have to complete work independently, and no one else can help me except teachers. They're available to help me anytime I would like some help. Teachers generally engage with students during a live session to ensure they grasp the subject. Several questions and quizzes are also distributed during class time. If I need to comprehend something after the live class, I can email them, and they will willingly answer my queries. However, because of time zone differences, I sometimes have to wait until the morning in New Zealand for my teacher to respond to a problem I posed the day before.
Can you describe your everyday schedule for us?
This is my 2nd term's timetable. During the summer, each class began 1 hour earlier. Each term, I study three subjects for one hour, with a 10-minute break in between.
Because I have a whole class in the morning and no class in the afternoon, I generally complete homework and assessments in the afternoon. Every mid-term, a tutor will contact me to inquire how I am doing and if I have any queries or difficulties.
What systems/applications do you use every day? Are they easy to use?
I started using TEAM for live lessons and communicating with teachers and friends at the beginning of the second term, after using ZOOM for the first. The Blackboard system is also on my daily list since it provides notifications, study resources, my grade, assessments, and sometimes my exams. TEAM is simple to use. However, blackboard is challenging to comprehend at first because this is my first time using this application. But it's actually relatively simple when I use it regularly.
What are the benefits that you noticed about studying online?
There are a few advantages to online learning that I've noticed. When I study online, I feel more relaxed since I don't have to prepare much and can stay in the comfort of my own home. Furthermore, every lesson will be recorded, making it easy for me to examine crucial points that I may have missed and those who are absent. I'll also be able to spend more time with my family.
If you have any advice for other students who also want to study online, what would it be?
To use time efficiently, each individual should develop their own timetable. I have seen that interaction with professors is equally vital. Do not be afraid to ask teachers questions; they are willing to answer and assist you anytime you need it. We should also connect with our friends since it is beneficial to establish friends, they may assist you with your job if you need help understanding it. It is critical to complete all exams and live courses. Last but not least, it can be beneficial for each individual to have an English name; it may be simpler for teachers to pronounce your name, and you may hear your name more easily when the teacher calls your name for attendance. However, you can also continue to use your given name.
Name: Nguyen Hai Hoai Suong
Gender: Female
Age: 19 years old
Nationality: Vietnamese
Hometown: Ho Chi Minh City, Vietnam
Current location: Ho Chi Minh City, Vietnam
Current Foundation programme: AUT Certificate in Foundation Studies (Standard) at UP International College
University destination: Bachelor of Arts (Event Management), AUT