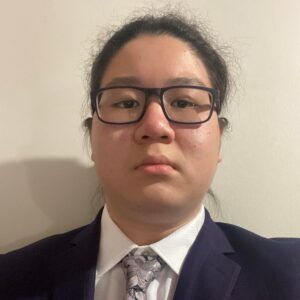 When did you start your foundation and when did you start your university?
I started my journey at UP Education near the middle of February 2022 with the Fast-track AUT Certificate in Foundation Studies. For me this is the first time I have studied in a foundation programme of any sort.
I am now currently an engineering (bachelors-honors) student at Auckland University of Technology (AUT).
Why did you want to study overseas in New Zealand? Why did you choose Foundation programme at UP International College?
I chose to study overseas because it was a great use and opportunity to develop my English skills and seek more opportunities for my future career. New Zealand was my first choice of destination due to the peacefulness and positive reviews from my peers and fellow students back home. 
By choosing UP education, I have received an equal value of education with less requirements compared to AUT's foundation programme which meant the paperwork was less demanding for my parents and me. 
Why did you choose your current bachelor degree?
I am enrolled in the Bachelors of Engineering (Honours) degree majoring in Electrical and Electronic Engineering. I was inspired to become an engineer as I come from a line of engineers, I felt like it was in my nature to become one as well since I have always excelled in subjects such as Physics and Mathematics.
Can you share with us your study experience?
My experience in New Zealand started around June 2019. I originally only came here as a tourist but when I was given a choice to stay, I took that opportunity. Since then I had experienced a lot of tough roads and challenges. Despite all of that I have also experienced a lot of fun. I would say the best part was meeting the people who I can call friends, good people who would still stay in contact with me despite not being in the same school anymore.
What are the challenges of studying as an international student?
One of my hardest challenges were choosing the right path in education. Since back in Asia students weren't given the right to choose their subject of interest before enrolling in university, it was a difficult decision of what subject to take to enhance my abilities to their best.
From personal experience I can say that choosing the wrong path can lead to horrible and unexpecting results.
Did you feel supported by your teachers and the staff from UPIC?​
My learning experience at UP International College was like non-other, the teaching style was indeed close to actual university professors but I would say teachers at UP education are more attentive to their students compared to real university environments. I have felt a lot of support coming from the teachers from their willingness to help me to understand the materials better and check in with me from time to time.
Can you describe your everyday schedule with us?
My everyday schedule is fairly constant and regular. I wake up at 9AM, get ready for school and arrive at campus around 10:30 (an hour before class starts). From then I like to study ahead to make the materials easier to understand during the lessons, it also gives me the chance to catch up on any missing work. After class ends I would go straight back home, have dinner and start preparing my work for the next day. The amount of work should keep you occupied until the weekends. In my free time I like to read books or going out to socialize with my friends.
Would you recommend other students to study abroad in New Zealand?​
I would recommend students to come here to study in New Zealand but I would suggest that they have good speaking and writing skills (preferably IELTS >6.0). A lot of challenges I see international students face in New Zealand is their ability to understand and pronounce English correctly. The will to study is also important, they must have a passion to achieve more in life to have the motivation to study. 
What are the challenges of studying as an international student?​
Some of the challenges of studying in a foreign country for me was the culture and a tiny bit of language barrier. A lot of countries learn American English which means that some words may have a very different meaning here and can cause confusion for the first few months. 
What is the most exciting thing you have done in New Zealand?​
The most exciting thing I have done in New Zealand was going to Queenstown. It is a beautiful location year round. Not a lot of activities to do but it is still worth visiting.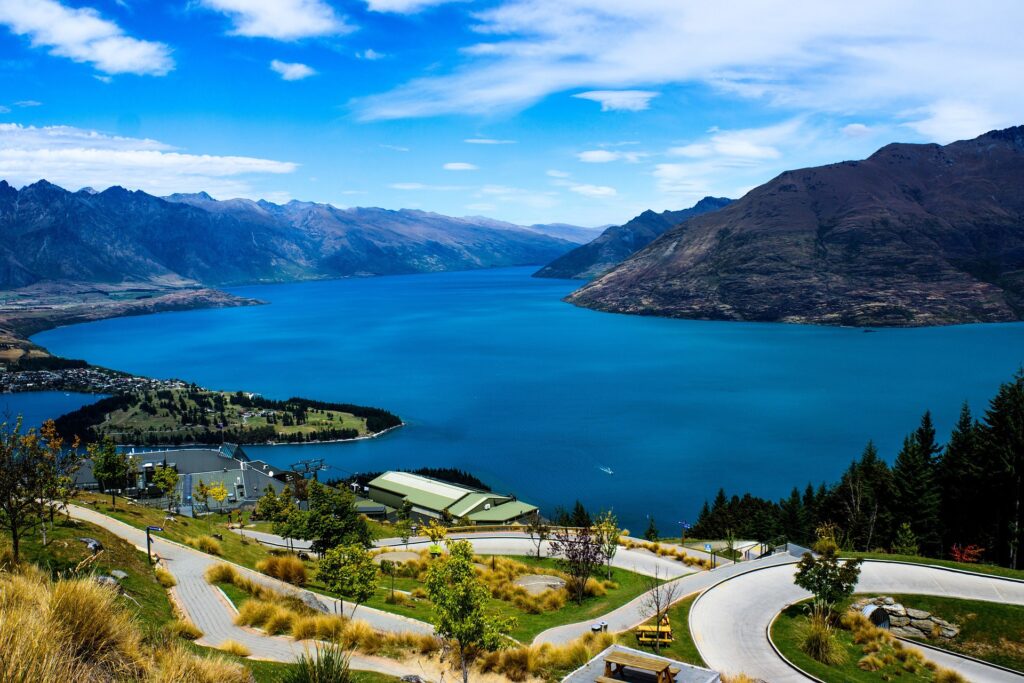 What is the next steps for you, career-wise and in education? ​
My future plans as of right now is to get my degree and get a stable job preferably being an intern of a well known company such as Vodaphone or NZ airlines as a mechanic.
If you have any advice for other students who also want to get an overseas education experience, what would it be?​
My advice for future students who want to study abroad is to think deeply if it is really the best choice for you. I often see a lot of students with no passion for learning with their main priority is having fun and not learning. So please for your own good choose the correct path for you, don't come here because your parents said so, prove that you deserve a place here.
Name:Thang Pham
Gender: Male
Age: 17 years old
Nationality: Vietnamese
Hometown: Hanoi, Vietnam
Current location: Auckland, New Zealand
Foundation programme you studied: AUT Certificate in Foundation Studies at UP International College
Current University: AUT (Auckland University of Technology)
Current degree programme: Bachelor of Engineering (Honours)