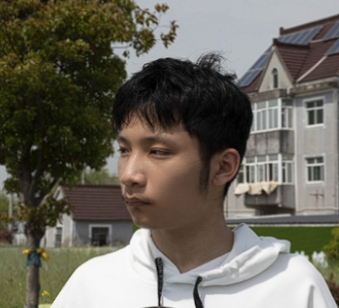 When did you start your foundation and when did you start your university?
I have started my AUT Certificate in Foundation Studies programme at 27/9/2021 and I have not started university.
Why did you want to study overseas in New Zealand? Why did you choose Foundation programme at UP International College?
It is boring to work and live in a small city and I want to see different things and different people around the word, thus I want to study overseas. New Zealand has high quality of tertiary education and there are beautiful sights thus could made me relax. The foundation program at UPIC designed for international students,  thus it provides study environment which could made me more adaptable to study environment in university.
Why did you choose your current bachelor degree?
I like making model in my childhood and I am interested in geometric shapes thus I want to study Architecture. With development of population more people requires places to live which inspire me to study Architecture.
Can you share with us your study/life experience in New Zealand?
Though I have not been in New Zealand, I think the biggest problem is to communicate with locals. And if I could overcome this problem it will be the most fun part.
Did you feel supported by your teachers and the staff from UPIC?​
I have a good experience at UPIC, teachers always inspire us to do better.
Can you describe your everyday schedule with us?
When I was study in UPIC, I get up at 7 in Chinese time and go to class. I finish all classes at lunch time,  then I finish my homework in the afternoon and evening. In my free time I will do some photography and learn knowledges of photography.
Would you recommend other students to study abroad in New Zealand?​
Yes, because New Zealand has wonderful environment and education.
What are the challenges of studying as an international student?​
The language barrier. sometimes, teacher speak quickly, and I did not understand. And some words I do not know what it means. Culture shock, study environment in New Zealand is different from it in my country, in New Zealand points are calculated as per proportion in all tests.  And content of assessments is different.
If you have any advice for other students who also want to get an overseas education experience, what would it be?​
Students could get ready to face with language problem. And students could learn cultures in other countries so that students could adapt new environment quickly.
Name: Qiming Zhou
Gender: Male
Age: 19 years old
Nationality: Chinese
Hometown: Zhejiang
Current location: Pinghu
Foundation programme you studied: AUT Certificate in Foundation Studies at UP International College
Current University: AUT (Auckland University of Technology)
Current degree programme: Bachelor of Architecture and Future Environments