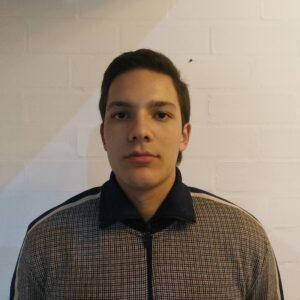 When did you start your foundation and when did you start your university?
My foundation year started the 12th of July of 2021.
And I recently started university this year, the 18th of July.
Due to covid-19 borders restrictions, I attended my foundation programme online in my home country.
Why did you want to study overseas in New Zealand? Why did you choose Foundation programme at UP International College?
Undertaking university academic training in New Zealand is something I always wanted after visiting the country in 2013. As a tourist I got highly impressed by its cultural background, its development and people´s welcome attitude, so I decided that I wanted to experience living and studying there for a fixed term in my life. I chose to attend the Foundation Year at UPIC in order to get a suitable training to be fully prepared to undertake Business Bachelor courses at AUT.
Why did you choose your current bachelor degree?
I chose Bachelor in Business studies because I will like to focus in the Finance field as I wish to become a business manager and/or an entrepreneur with a strong financial background and business development knowledge. So, this program should furnish me with the required academic background and skills to pursue my aspirations.
Can you share with us your study experience?
My study experience as an offshore student has been full of fruitful experiences. The most outstanding part was meeting people from all around the world, despite studying online I have been able to set up several friendships by interacting with classmates. However, there are some challenges like the different time zones, sometimes I had classes until 1AM and currently in my university the latest ends at 3AM, even though I enjoy this experience of studying online, as it has not been very frequent to me. Hopefully, this will change soon and I should be back to a normal schedule onshore.
Did you feel supported by your teachers and the staff from UPIC?
Due to covid-19, I have had no experience on-campus learning. However, I have felt supported from my teachers and staff from UPIC online. Several of my teachers and some staff that focuses on international students have helped me a lot to understand the New Zealand academic system, and help me to adapt easier to my Foundation Programme by answering my questions. In general I really felt the companionship of UPIC staff.
Can you describe your everyday schedule for us?
My daily routine consists of doing sports daily, sometimes I go to the gym, or running or playing a soccer match. Then I study around 4-5 hours per day, and normally I get lunch with a friend, and then at night I join my classes that normally start at 7pm and end around midnight, however sometimes they extend up to 3am. In my free time I like watching movies and series, or hanging out with friends and my family.
Would you recommend other students to study abroad in New Zealand?
Despite the fact that I haven't got the complete face-to-face experience about studying in New Zealand, I would definitively recommend to international students to go to study there. Even online I have noticed the difference in academic quality between an excellent programme like the ones provided by UPIC or AUT compared to the ones of colleges at developing countries like where I come from. As such, it is remarkable UPIC´s up-to-date academic structure and its innovative way of teaching.
What are the challenges of studying as an international student?
As I studied in a trilingual high school, the language barrier has not been very a difficulty for me, the English level of all the teachers is of high-quality. The only challenge as an international student that I have experienced is trying to understand different mindsets and cultures from people that come from different countries.
What is the most exciting thing you have done in New Zealand?
When I went there, the most exciting thing that I did was visiting Queenstown, specially that I did a go-kart ride going down a hill.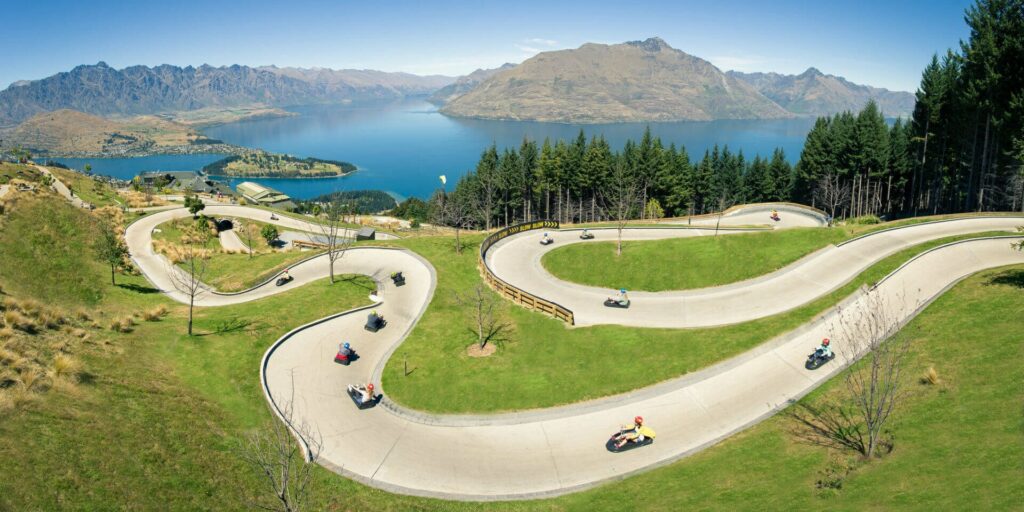 What is the next steps for you, career-wise and in education?
I will like to do a higher-level degree in my career such an MBA, but at the same time to start my own business.
If you have any advice for other students who also want to get an overseas education experience, what would it be?
I will advise them to be open minded, and to realize that it will be not the same lifestyle as in your hometown. However, each experience will be more pleasant for you as you will mature more by getting out of your comfort zone as an international student.
Name: Juan Emilio Monge Mesa
Gender: Male
Age: 18 years old
Nationality: Colombian
Hometown: Medellin
Current location: Medellin, Colombia
Foundation programme you studied: AUT Certificate in Foundation Studies at UP International College
Current University: AUT (Auckland University of Technology)
Current degree programme: Bachelor of Business